Software
Op deze pagina verzamel ik allerlei software die je kan gebruiken bij wiskunde. Grafieken tekenen, interactieve meetkunde, sketchup, PDF-creator, FTP... enz.
Deze pagina wordt niet meer onderhouden.
---
VU
---
VU-Stat voor Windows is een volledig statistiekpakket voor het hele voortgezet onderwijs, compleet met bestanden en simulaties.
Met VU-Grafiek kan je grafieken tekenen, formules zoeken, toenamendiagrammen tekenen, e.d.
Met VU-Dif kunnen leerlingen grafieken, krommen, lijnelementen en oplossingen van differentiaalvergelijkingen tekenen.
---
Cabri
---
Cabri Geometry IITM
Informatie over het gebruik van Cabri Geometry II TM. Een 'must' voor iedereen die de vele mogelijkheden van dit programma wil leren kennen.
zie ook de veel gestelde vragen
---
GeoGebra
---
GeoGebra is a dynamic mathematics software that joins geometry, algebra and calculus. Two views are characteristic of GeoGebra: an expression in the algebra window corresponds to an object in the geometry window and vice versa.
---
WinPlot
---
"Winplot is a general-purpose plotting utility, which can draw (and animate) curves and surfaces presented in a variety of formats."
---
PDF Creator
---
PDFCreator is a free tool to create PDF files from nearly any Windows application.
---
FileZilla
---
FileZilla is a fast and reliable FTP client and server with lots of useful features and an intuitive interface.
---
Google Sketchup
---
SketchUp is a simple but powerful tool for quickly and easily creating, viewing and modifying your 3D ideas.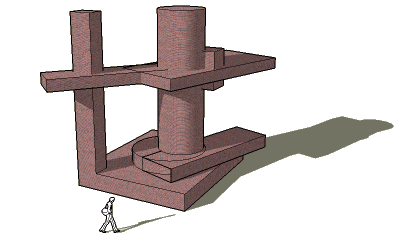 ---



©2004-2020 Wiskundeleraar - login